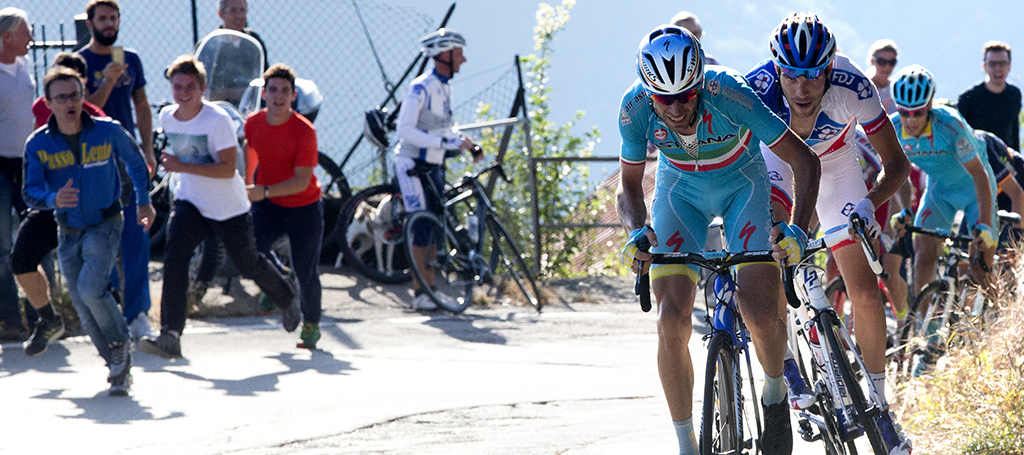 The Civiglio pass and San Fermo della Battaglia will be the last two ascents of the Lombardia
Two climbs that are not impossible, but which happen to be after more than 100 km of racingand most of all with the riders having already climbed the Ghisallo and the Muro di Sormano.
The Civiglio ascent is considered one of the toughest in the surroundings of Como, with agradient that never goes under 8% and in the most difficult sections goes over 14%. No possibility to take a breath with flat or downhill sections: just riding uphill. Four kilometers to reach the 613 mt of the Civiglio Pass, followed by a downhill which is as difficult as the ascent. Two years ago Vincenzo Nibali who was wearing the Italian champion jersy sprinted here thus ending with a solo triumph in Como. That time his race downhill was spectacular and ended with Nibali distancing other big champions such as Thibaut Pinot, Alejandro Valverde, Dani Moreno and Esteban Chaves.
After the Civiglio downhill, with just seven km to the finish line, there will be the last ascent of the race: San Fermo della Battaglia. The length is not out of reach, less than three km, but this is no laughing matter: the average gradient is 7%, with peaks up to 10%. Expect no mercy from this ascent, just as from the Civiglio climb: just climbing with the only consolation that by reaching the end of it the job will be done. Only five km to go, all downhill, before crossing the finish line.