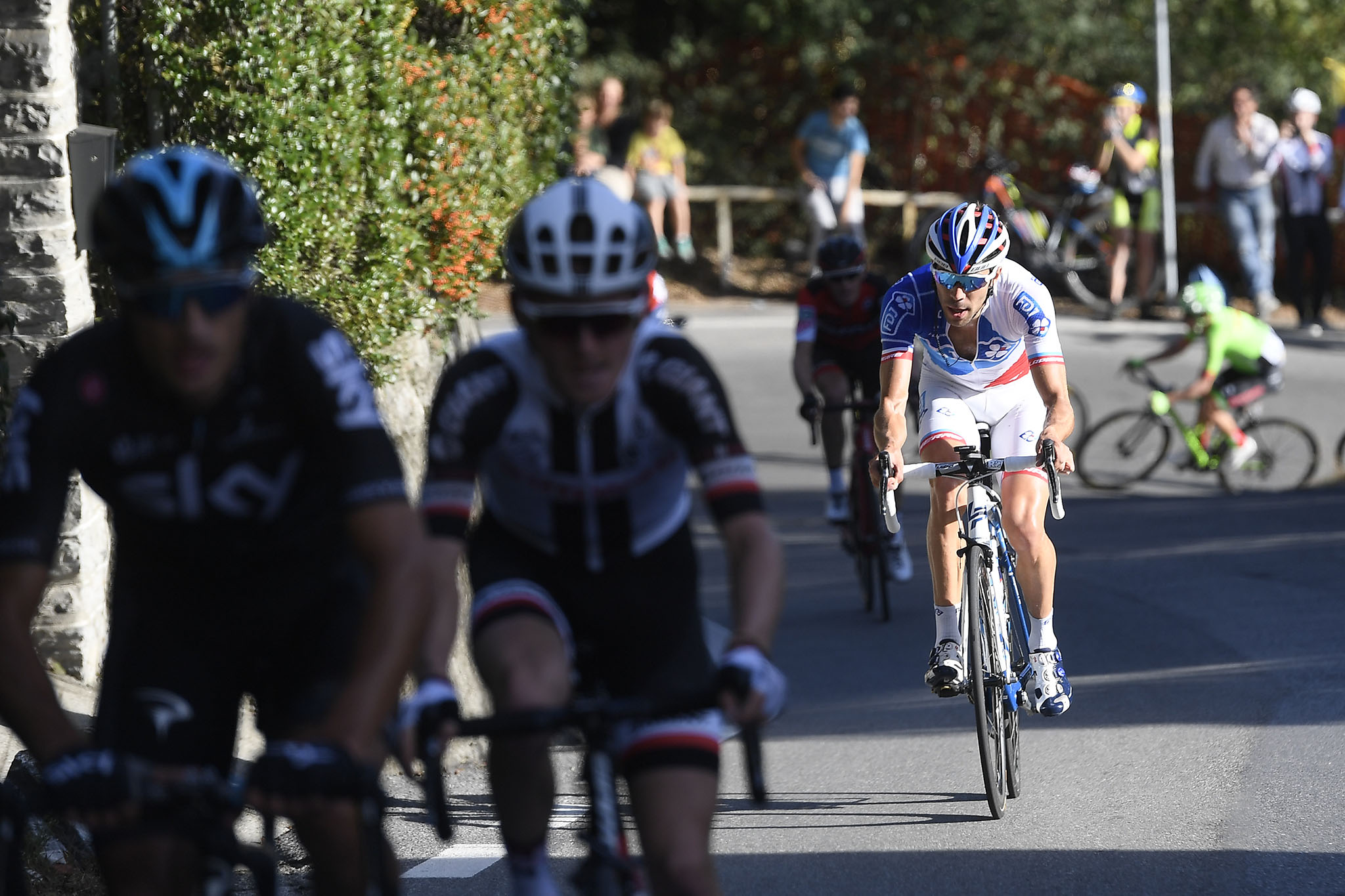 Excitement is mounting for Sunday 14th October, the day that many Italian and international enthusiast riders will descend upon the banks of Lake Como for the second edition of the Gran Fondo Il Lombardia.
Just like last year's first edition, the route will start in Como before tackling some of the epic climbs of the area made famous by the professional Il Lombardia race. But for this year's second edition, the finish line has been moved from within the city to the top of the Civiglio, an uphill finish often decisive in the fate of the 'Classic of The Dead Leaves'.
"The decision to move the finish line has been made due to safety reasons," explains race organiser RCS Sport/RCS Active Team. "Our aim is to ensure that all the athletes ride the entire granfondo on closed roads: in the final 8km, the course will not return to the city center, but will replicate the route taken by the pro riders the previous day, crossing the finish line in Via dei Patrioti, close to the Sinigaglia Stadium."
With the exception of these final kilometers, the 2018 Gran Fondo Il Lombardia's route is a repeat of the 2017 edition: from the start line in Via Vittorio Veneto (7:30am) it crosses Canzo and Onno before reaching the first climb, the Ghisallo, an icon for cycle racing fans. After Ghisallo's summit at 54km comes the descent to Maglio, followed by the challenging Muro ('wall') di Sormano with its peak of 1,124m at 67.5km. Then the drop to the picturesque village of Nesso will bring the riders to the banks of Lake Como for 20km on mixed terrain. The exciting new finale is the ascent of the Civiglio to the finish line at 101.3km.
While the route has received an update, the amazing atmosphere of the Gran Fondo Il Lombardia remains untouched: to give enthusiast riders the opportunity to challenge themselves and each other on the same route as the pros, just a few hours after the winner of the 112th Il Lombardia has been crowned.
Registrations are open and while hundreds of riders have already registered and got their bib numbers, many places are still available. Every participant will receive the official race kit (including a "can't miss" gadget), and has access to the three feeding stations on the route. Once the course is complete, they are welcomed back with the chance to take a shower at the Giuseppe Sinigaglia stadium, and to enjoy the traditional post-race pasta-party.