For the 1000 athletes registered we have created this item in collaboration with the cycling Team Sky. It is studied for the trainings at dawn, when you are looking for a bit of protection or when you throw yourself down the slope, maybe after a demanding climb.
Knowing that it would stay for long in your pouch, it has been made to be the lightest and smallest possible, sure enough it weighs more or less than two gels and it takes up a bit more ( 81 grams for the L size). The back is a net, meanwhile the front of the jacket is made in a windproof polyester which not allows the condensation inside. You won't need "the newspaper" anymore to be protected during your riding, now there is PRO LIGHT WIND VEST.
Technical specifications: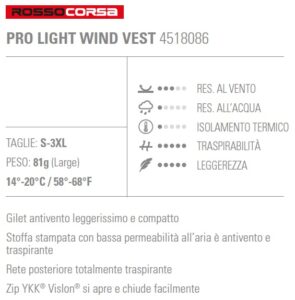 For the following athletes there will be another technical gadget that we will reveal soon.