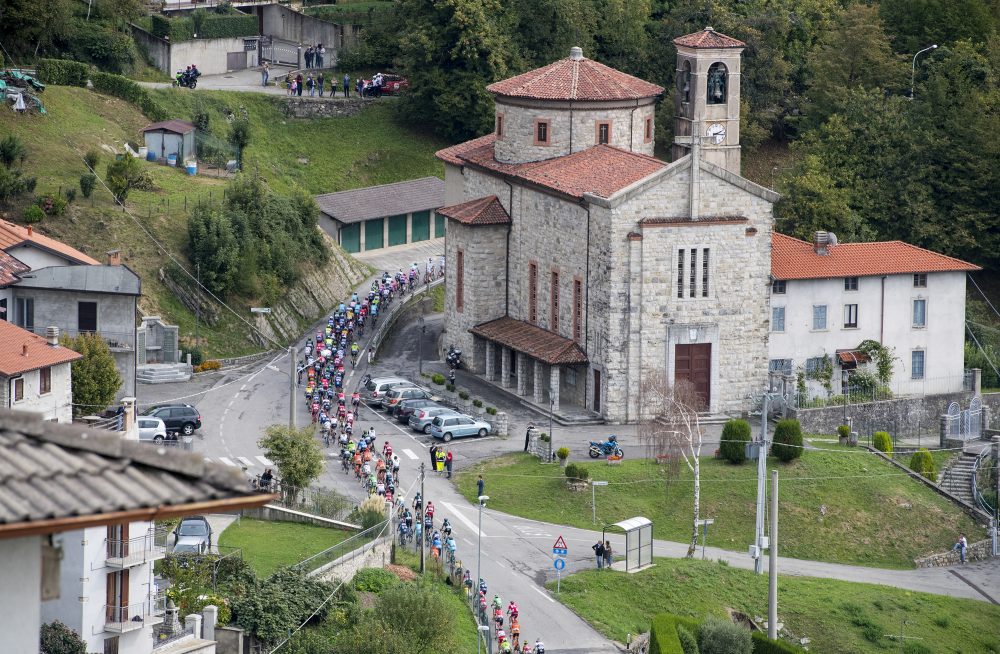 The long-awaited Gran Fondo Il Lombardia will take place tomorrow.
Just a few hours (Como is now waiting for the arrival of the Classic of Dead Leaves) and amateurs will battle each other on the 110 km of the Gran Fondo. Latecomers can still to register today till 7 p.m. in piazza del Duomo!
Race Packs withdrawal
Race packs can be collected (presenting the 2017 CARD with a valid identity card) at loggiato PALAZZO BROLETTO in Piazza DUOMO, today till 7 p.m. and tomorrow from 6 a.m. to 7 a.m.
Subscribers as INDIVIDUAL who have to withdraw the DAILY CARD (15€ the amount) will have to go to the dedicated desk and submit the competitive medical certificate for CYCLISM before withdrawing the race pack (the FITRI cards and the medical certificate for Triathlon are NOT valid).
Parking lots
Here you can find some streets and areas where you can park your car (with parking meter):
Piazzale San Gottardo
Viale Innocenzo XI and Viale Roosevelt
Viale Varese
Viale Lecco
Parcheggio a pagamento in Via Venini (Stazione San Giovanni)
Autosilo quarto ponte viale Innocenzo
Autosilo Centro Lago in Via S.Elia-Via Recchi
Autosilo Comunale in Via Auguadra
Autosilo Val Mulini via dei Mulini
Autosilo delle Terme viale Lecco
Traffic laws
We remind you that, after the car "fine gara ciclistica", cyclists must strictly adher to the traffic laws. During your ride we invite you to RESPECT THE ENVIRONMENT AND THE STAFF who has decided to give up on their Sunday to make you spend a day that we hope you won't forget!!!!